As a follow-up post to the article I've written about the case study recovering from Google Penalty – A True Story: From A Triple Whammy Google Penalty To $60K/month Revenue, I'd like to answer a question that was raised: how did we determine if the links were toxic and needed to be removed and disavowed?
1. Google Webmaster Tools showed us the links!
Just recently, Matt Cutts answered a question about locating unnatural links. See below.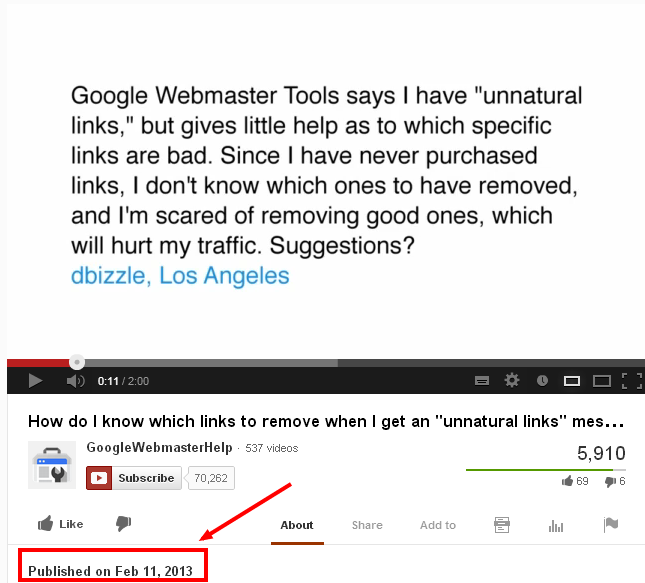 Watch the video –> How do I know which links to remove when I get an "unnatural links" message?

The video was published last February 11, 2013 but we can attest that it was rolled out months ago.  See Google Webmaster Tools email last September 20, 2012. It was a useful hint on which links to focus on.
The anchor text cited by Google was a direct suggestion pointing to the over-optimized anchor texts we've uncovered when we used Majesctic SEO and Open Site Explorer. See what we've found below.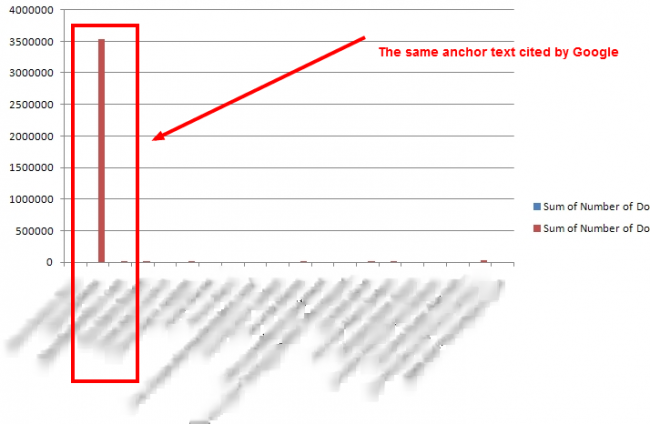 In terms of the 2 URL samples cited by Google, they have a lot in common as follows:
The same EXACT anchor texts that were used pointed the home page. We think the URL destination is irrelevant.
We qualified them as inorganic links because the links were forced to be just there but they were really off the subject of the content itself. Even if both sites were with valid Pagerank until now, they can still be a source of penalty should it be detected with unnatural links.
They have a consistent pattern of 250 words or less type of posts, linking out to different sorts of websites. Mostly paid posts. We think that the 2 sites were part of blog network sites meant for paid posts, given the variety of articles published linking to different websites.
2.  Most links tagged as Toxic and Suspicious by Link Detox should go.
We ran Link Detox by LinkResearchTools and most of those sites that were considered 'toxic' and 'suspicious' were included in the Google Disavow Tool file.
We still did manual double checking though for the all sites taking into account the ff:
Spammy websites (linking out here and there)
Low quality directories
Riddled with Ads that hampers good user experience. They are obviously made for Adsense kind of sites.
3. Most websites using those over-optimized anchor texts must be removed.
Pro Tip: We focused more on those websites linking to our client's site using those identified over-optimized anchor texts making the link distribution unnatural.  We used Google Webmaster Tools  and Majestic SEO to get the link profile.  Majestic SEO, in our opinion, is really good in detecting anchor texts distribution too.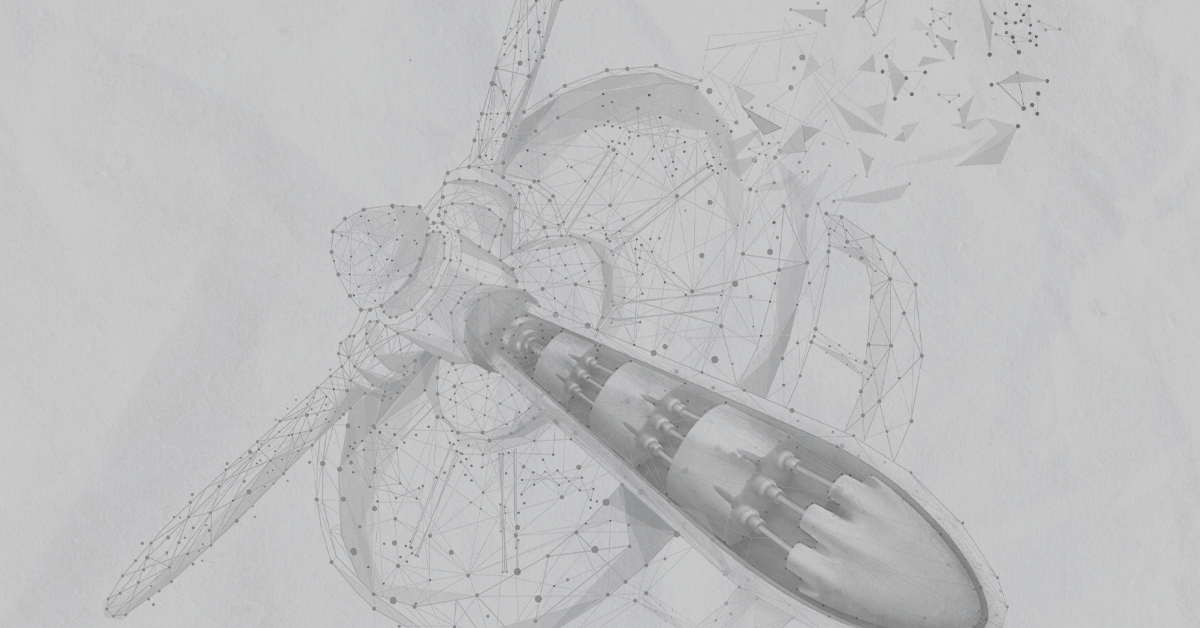 4. Say Goodbye to Unnatural Sitewide Links 
Sitewide links are not categorically bad but in our case, we removed those sitewide links that are irrelevant to the client's website. The damage of sitewide links with unnatural anchor texts using a completely low quality website is huge, in our opinion, making the anchor text distribution abnormal and skewed. But that is just our opinion. 
5.  All sites with unnatural links were included in the Google Disavow Tool file. 
We include the entire domain [ domain:spammysite.com] should it be manually evaluated as low quality by our team. We are merciless when it comes to using Google Disavow Tool.
If you think your site is getting algorithmic Penguin issues, then try uncovering those links that are doing harm to your site and simply removed them. It should be better that way.  Be not afraid to do it.