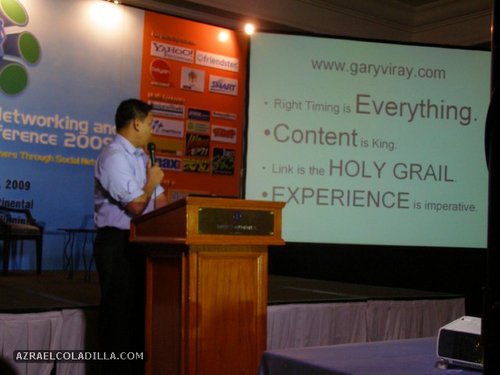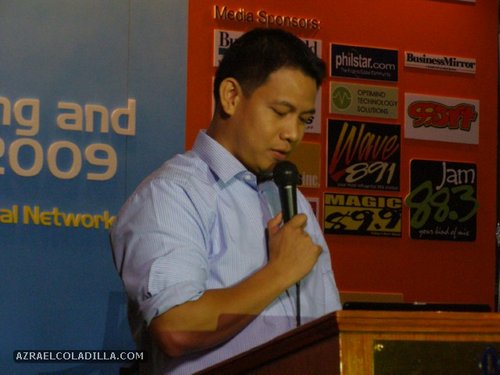 During the Social Networking and eBusiness Conference 2009 @ Hotel Intercontinental Makati-Philippines, I was given an opportunity to present a few slides on how the search engine marketing efforts will be effective because I won an award on search engine marketing campaign category!
Here are as follows:
1. Right Timing is EVERYTHING.
It is a common fact that the most visited sites are those that are within the Google Traffic Triangular Spots [Hey! I am fond of this word, I just noticed. ] or in other words, these are sites that are ranking well in SERPs getting high volume of  pings and traffic.  Of course, it is a real battle out there in order to rank well especially so when the keywords are very competitive. KEIs (keyword effectivity index) and KOIs (keyword opportunity index) are oftentimes the basis of such.
Battling SEOs and SEMs on certain keywords would really agree that right TIMING on pressing the button of their arsenals is one of the keys in ranking well in SEs.
2. Content is KING.
Nothing can argue about this one. Good content is always the factor that converts and generates sales.
3. Link is the HOLY GRAIL.
For those who still do not understand how the Search Engines work, I think you should pay attention to what I am about to tell you.
Search Engines follow the trail of links of a certain site. Link values are calculated so that a specific site gets its link juice and pagerank (for Google). After such, the site's ranking becomes visible in SERPs. Of course, these days, search engines are becoming more intelligent in such a way that they are able to detect relevance of links through a site's association with other sites. Like I said in #2, content is king.
4. EXPERIENCE is IMPERATIVE.
If you are company who wants to rank well and to be successful in your search engine marketing campaign, it is very important that you seek the right guys who understand the SE algorithms. SEMs/SEOs who practically observe the tweaks of algorithms so that the risk of not getting what you want to achieve is close to zero.
Seek the guys who are into organic search optimization, paid search optimization, web traffic analysis, and social media optimization. These are the guys who are already "seasoned" in their craft. Never make that mistake of getting  services from inexperience SEMs/SEOs because you will just be an experiment to them.
Again, EXPERIENCE is imperative!
By the way, thanks to azrael for the photos.