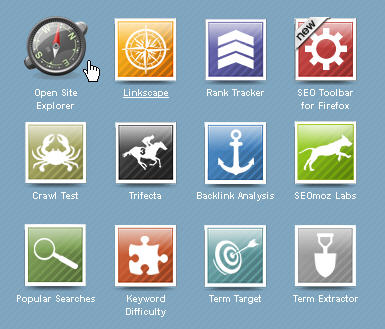 Your brand/product is online [period]. As a brand/product you might want to understand how are you fairing in terms of the following:

10 SEO/SEM Data you need to impact your actionable online marketing strategies
1. Brand/product mentions through blogs, social networks and microblogs – monitoring the blogosphere and the social media!
2. Visualization of your site/brand in terms of link profile (important for search engine marketing and social media optimization)
3. Keywords/terms being used by people finding you using the search engines
4. Popular searches in your niche and competition analysis
6. Site ranking in terms of well-researched keywords and site traffic
5. Spam detection against your site/brand
7. Crawlability of site (this very important! – remember Google Caffeine)
8. Areas where your brand/site is weak online
9. Page authority factor, domain authority factor, linking root domains and link types (nofollow & follow)
10. Term targeting on your html pages
And then what? With all the data that you have, you can make actionable strategies that can boost further your brand/product/site.
But how? What you really need is to engage a complete Search Engine Marketing entity/company to do the things for you from data gathering, implementing strategies and monitoring results.
Normally, all the data you need will be provided once you engage an SEO/SEM company. They have the capacity to map out online marketing strategies (even!) based on your set goals and objectives.
Well, you have to admit that any data gathered will be just a mere data without strategies implemented and acted upon to boost further your brand/site online.
If you have further questions on what I have just mentioned, just email me at francis@garyviray.com or twit me at http://www.twitter.com/garyshack