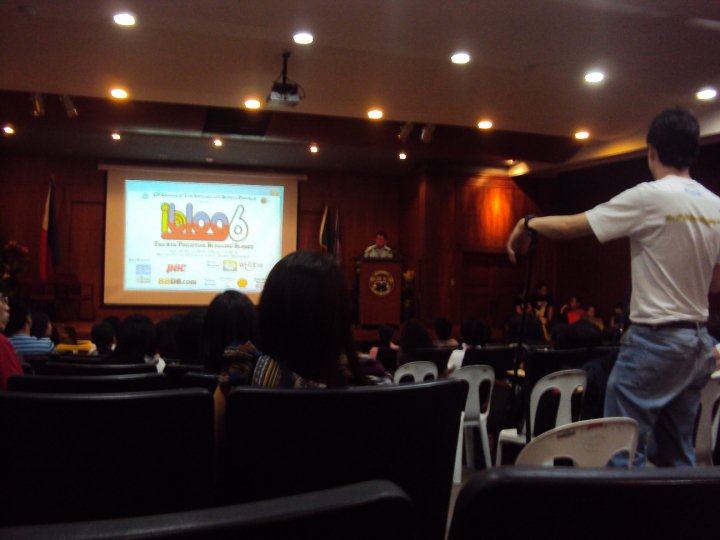 Busy month? Indeed! That is exactly the reason why I could not even do justice to my own blog. No updates for many months. Poor blog.
As far as I could remember, the last time I went out to socialize with bloggers and online marketers was during the iBlog6 – The 6th Philippine Blogging Summit. Sleepless as I was, I braved C5 all they way to UP-College of Law just to deliver a talk on SEO and Blogging for Business. SEO is sort of a broad topic given just a 20-minute talk time. Thus, I simply opted to talk about the said subject and not to deal with Blogging for Business. Anyway, I am not a professional blogger as many would claim they are although I have been blogging since 2004 or 2005 using a blogspot platform.
Okay, here is a gist of what I talked about at iBlog6.
I listed a few to-do list (thanks to Erica Schimdt) on what a blogger or an SEO specialist should do in order to get noticed online.
1. Keyword Research
Many have been written about this topic but then I would simply reiterate that any Search Engine Marketing effort without a well-researched and well-thought of set of keywords would simply mean NOTHING.
During my talk, I simply mentioned Google related searches, Google Suggestions and Google Insights as useful tools in keyword research.
2. Crawlability, Content, Site Map, Spamming (No!) – On Page Factors (in a nutshell)
With the Google Caffeine finally rolled out, all the more that crawlability of web pages must be assured. To spot such issue, the use of Google Webmaster Tools, Yahoo Site Explorer and Bing Webmaster Central are key tools right from the Search Engine themselves. Crawlability can also be attributed with On-page Factors such as page titles, page structure, use of headings (H1,H2,H3 tags), text size, text contrast and text related tags. Meta Tags such Description (using 160 characters max) and the use of Alt Text and image naming convention based on keywords are equally important too.
Generation of Sitemap must also be taken into serious consideration as this is one area where search engines basically love to visit/crawl.
3. "Be Universal"
Search Engine Optimization is not only all about Web Searches these days especially if you wanted to optimize products, services, items and brands targeting three (3) different type of users namely:  informational, navigational and transactional searchers.
Universal search engine optimization (others call it, vertical search optimization) requires a well-rounded approach in the optimization process by looking into the categorized searches or else you may end up missing the 'leaked traffic' coming from the said search verticals. Factoring in a complete SEO plan and strategy for universal search is the way to go. Continue reading "SEM & SEO on any given day"