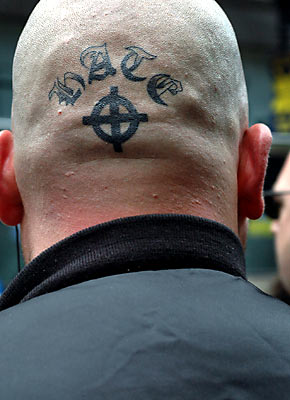 Today, I conducted an email marketing workshop-training for a certain group of marketers who somehow are not really into using online platforms as their means of engaging to their markets. It was fun and at the same time, tiresome because it seemed that I was blabbing on a concept that they have not "bought" yet to be part of their marketing mix. There were a lot of hesitations and frustrations on their part having heard of their suggestions and comments which I found to be valid though for some.
Honestly, I am a disruptor by nature as I always try the not-so-traveled path (or never been traveled) leading to a goal that was never been achieved in the first place.  At that, I have always expected scrutinies and criticisms to a certain extent. It is normal I would say. But then, I also expected some people who somehow buy the idea because they have that natural instinct of wanting to do something new in their daily routines and of doing something worthwhile given the feasibility of such concept.
I also talked  about SEO or search engine optimization to substantiate a certain module of the workshop. Actually, it was only meant to give my audience a crude  idea of what SEO is all-about. But then the funniest thing during the seminar was all-about a certain claim of one of audiences about search engine optimization. The guy seems to be making a point not about the SEO as a subject matter but rather about his prowess in SEO (gulp!) thus the parade of what I have's and I did's sprouted like wildfire.
Admittedly, I was really surprised because the guy seemed to be at lost of what he has been doing all these time. I bluntly disagreed to some of his claims such as optimizing the site and not the page, we can rank number one in the keywords like  casino and poker and other 'universal keywords" as the guy insisted. That even a  100usd budget spend can make our company's site to rank number 1 in Google!
I frankly did say that we cannot do those claims and we need to be real given the variables we have. I was just being real. PERIOD.
But then the guy made claims of "huge proportions of his achievements "and all. OMG! In the IT world, anyone who behave as such is doomed to fail. Indeed.
In short, I basically disagreed and continued with my lecture on SEO (SEM Philippines) not minding what  the " lost guy is talking about" and up to the point of going through the session of reviewing a flash site. And here, the concept of accessibility, usability and searchability played well during the workshop.
I mentioned indirectly that there are people who always feel that coming up with animations on their websites will suffice enough to be considered "cool and great" even up to the point of getting their sites like "chopsuey menus" just to get those unwanted animations "tick-tacks" on their sites. And oh! the inclusion of audios and the minimum of 3-mins site loading which is really annoying.  I did not mention already during the seminar that such design/development style (those that I mentioned) were so 90's when notepad programming reigned supreme those days.
Honestly, I could not claim that I am the best of what I do especially on search engine marketing because there are hundreds of guys out there who really kick ass in the SEM industry/field however; if even the basics of SEO are being opposed then that is another story. Would you agree?