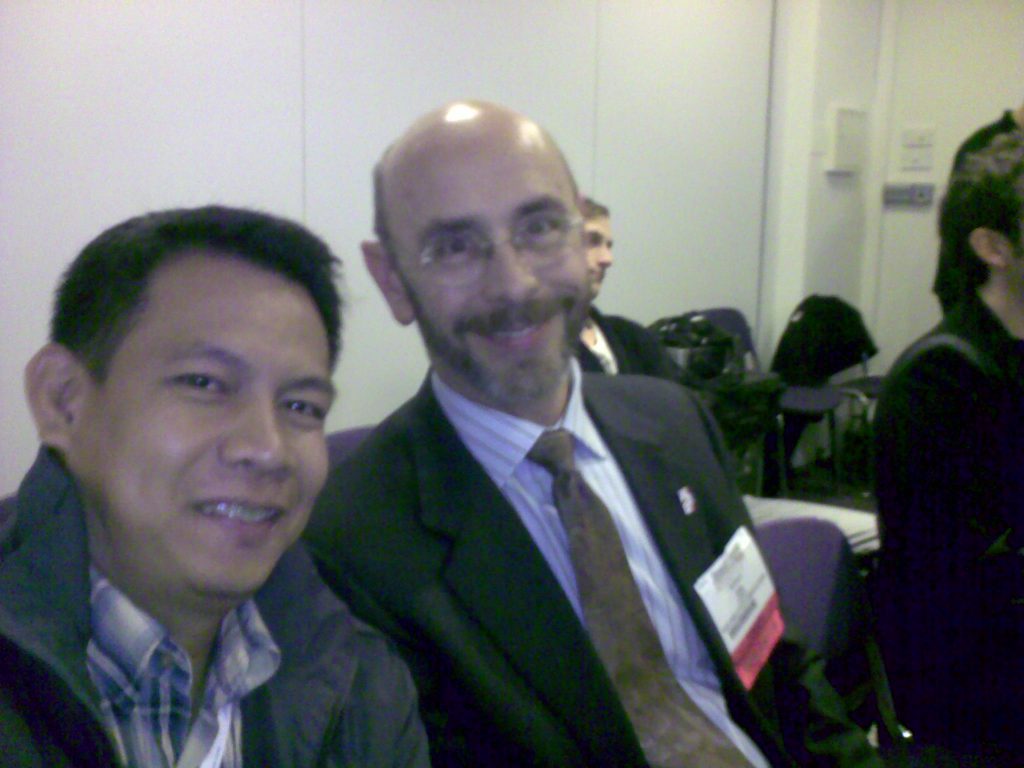 When I was in London last February 14-20,2010 to attend the Search Engine Strategies (SES), I was skeptical as to what I can learn from the said conference. All I thought things are way to general in terms of the knowledge and information I can get. It turned out that I was wrong. Everything went fine. All was fun!
Jim Sterne who was seated just beside me while listening to the Augmented Reality presentation of Howard Ogden kept me thinking on how can I get him into a casual conversation. Knowing myself when it comes to social networking, I am a quiet person  and so… I did the opposite. hehe. I asked him a casual query and there you go, communication went well and I even got myself a chance to take a photo of the two us. He is I would say a quiet guy too who knows how to live by what he preaches.  Social Media is about engagement and it is all-about knowing how to listen well and to spend time reacting on any given reply or response.  Jim Sterne would say, Retweeting is one of the best acts one can do to get people be involved in a discussion as well as getting them to really listen to your tweets too.  Action, reaction I should say.
Jim Sterne was a keynote speaker during the SES London conference who talked about " Social Media Metrics".  If Avinash Kaushnik was awesome, Jim Sterne is overwhelming! When it comes to Social Media Metrics, Jim Sterne discussed rightly the metrics that matters most in using social media for any business or product.
Again, SES London. Jim Sterne is amazing!